What is the Birthstone for June?
People with June birthdays are lucky enough to have multiple birthstones, making the summer transition month as unique as they come. Pearl, Alexandrite, and Moonstone are the three most common birthstones attributed to June.
Pearl
The Pearl is an exceptional gem, as it is the only one that a living animal creates. Only one in ten thousand oysters hold natural pearls, making this famous gemstone incredibly rare and one of Earth's greatest treasures. This is considered the primary birthstone of June.
Alexandrite
Extremely rare and having "color-changing" abilities, the Alexandrite is green in daylight and changes to a purple and red hue in incandescent or artificial light. Not only is this gem stunning in its physical features, but it is also incredibly durable. This is considered an alternate birthstone of June.
Moonstone
Also known as the Stone of Security, the Moonstone is considered another alternative birthstone of June. According to Hindu mythology, the Moonstone is made of solidified moonbeams.
Quick Jewelry page for you
What is June's Birthstone Color?
Since June claims three birthstones, each stone has its own colors. The most common color of Pearl is white, but you may find them in gray or cream colors. In addition to its gorgeous color, Pearls are known for their shiny exterior. 
Alexandrite can change its color. In daylight, it can be green, and under incandescent light, you can see brownish or auburn color. You may also view the color red within this fascinating gem at nighttime. One of the most desirable aspects of the Moonstone birthstone is that the gem has an extensive range of colors. Though most known for its bright white color, the Moonstone may also be gray, pink, green, or yellow. Very rare colors include red, black, and blue.
How Much are June Birthstones Worth?
A June birthstone's value depends on the stone itself. Check out our June birthstone jewelry to understand each stones' worth.
June birthstone Pearl meanings: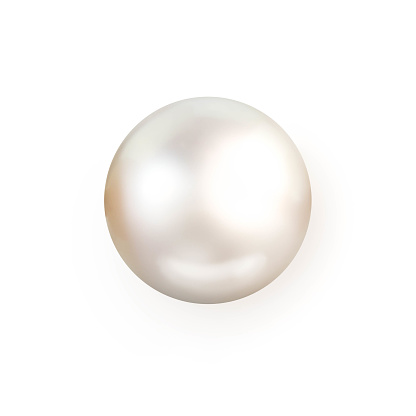 Pearls symbolize purity. Ancient Greeks believed that the Pearl brought love and joy to people from the Greek Goddess, Aphrodite.
Pearl Benefits:
Pearls are known to encourage honesty, purity, and wisdom into your life. In addition, these lovely gemstones support those with digestive disorders, increase fertility, and ease childbirth.
Pearl jewelry guide
Cultured Pearls are always a favorite for necklaces, bracelets, earrings, rings, and brooches. Wear Pearl jewelry for a classy look and endless elegance.
June Birthstone Alexandrite Meanings
In Russia, it is a common belief that the Alexandrite produces good fortune. It is considered a great sign to come across and also sustains balance within one's love life.
Alexandrite Benefits
Alexandrite promotes longevity, loyalty, positivity, and most of all, love and romance. It will also help you create a strong will, emphasize your personal magnetism, enhance your creativity, and soothe your emotions. This birthstone can help you become the person you've always wanted to be! Alexandrite supports the treatment of conditions affecting the pancreas and spleen. This rare gem will invite happiness and joy into your life, especially if you're stressed out, afraid to go after your dreams, or jaded by love.
June Birthstone Moonstone Meaning
The Moonstone is associated with love, passion, and fertility. According to Hindu mythology, the gem brings good luck to those nearby. It is also believed that this June birthstone is connected with the Greek and Roman Lunar Gods and Goddesses. Many other cultures associate this gem with moonlight, and it's easy to see why. Its internal structure scatters the light that strikes it, creating a phenomenon known as adularescence. The visual effect is reminiscent of the full moon shining through a veil of thin, high clouds. Legends say that Moonstone brings good luck. Great designers of the romantic Art Nouveau era, such as René Lalique and Louis Comfort Tiffany, featured the pale gem in custom jewelry. Moonstone was also a favorite among artisans of the Arts and Crafts era in the last half of the nineteenth century.
Moonstone Benefits
Moonstones help to control anger and negative energy. The stone increases your serenity and calmness for emotional wellness. Additionally, it enhances your creativity and psyche, allowing you to embrace your professional and personal life fully. To be successful in your livelihood and relationships, wear Moonstone jewelry. This way, you will inherit these invaluable properties.
June birthstone Mohs hardness-
Experts rate the Mohs hardness scale out of ten, with ten being the hardest. Here the hardness table below.
| | |
| --- | --- |
| Birthstone Name | Mohs scale out of 10 |
| Pearl | 2.5 |
| Alexandrite | 8.5 |
| Moonstone | 6.0-6.5 |
Caring and Cleaning of June Birthstone
How to Clean Pearl and Moonstone Gems
It is very easy to clean gemstones such as pearls and moonstones. Simply use soap and water, and that alone is enough to make your gems like new. Keep in mind that you should avoid using steam or ultrasonic cleaners. This tip is especially important for Pearls, as it may damage the physical appearance of the stone. Experts suggest removing all your jewelry before doing physical activity that may harm the stones.
How to Clean Alexandrite
Soap and warm water also work well to clean Alexandrite. However, you may use steamers or ultrasonic cleaners to keep your Alexandrite in tip-top shape. Keep in mind if your gem has fractures, steamers and ultrasonic cleaners will not help, and may cause damage. This type of stone should not be treated as often as the other June birthstones.
How to Store Pearl and Moonstone Gems
Jewelry professionals always advise having each stone in their box or bag to prevent damages. If you desire, you can additionally use acid-free paper envelopes and organize them using compartments. Of course, you should keep your jewelry in a cool and dry place.
How to Store Alexandrite
Alexandrite is a strong and durable stone. It can withstand typical weather, but serious conditions warrant safer storage. Regardless, it is always best to store your stone in a secure box or bag.
How to Store Pearl and Moonstone
Jewelry Professionals always advise having each stone their box or bag to prevent damages. If you want, You can also use acid-free paper envelopes and organize them using compartments. Of course you should keep your jewelry in cool and dry place.
Where to buy June birthstone jewelry-
Where to Buy June Birthstone Jewelry You can purchase June birthstone jewelry online or in stores. We have a wide range of June birthstone collection.
June Birthstone Gifts Guide
Treat yourself to a piece of jewelry with Pearl, Alexandrite, or Moonstone if your birthday month is June.
There is no better gift to give to your close friends or family with June birthdays than Pearl, Alexandrite, or Moonstone jewelry.
If your soulmate's birthday month is June, then you should gift him or her a June birthstone wedding ring.
June birthstones are ideal gifts for 30th anniversaries.
Develop healthier marital and other loving relationships by wearing Alexandrite jewelry or gifting a Pearl jewelry set.
Find everything you need for these memorable and meaningful gifts right here.
June Birthstone Pearl Jewelry
Waves Of Pearls Choker
Designer: Mariella Pilato
Tahitian Baroque Bi-Color Pearls Earrings
Designer: Ioulia Efimova
Rainbow Moonstone set in 18k gold bezel and reticulated silver band
Designer: Claudia Berman
Raindrops Earrings
Designer: Mariella Pilato
Rainbow Moonstone set in 18k gold bezel and reticulated silver band
Designer: Claudia Berman
Freshwater Pearl Oxidized Silver Pendant
Designer:Jahyun Rita Baek
Mod Stackable Pearl Ring with White Acrylic
Designer: Annie Tung
Freshwater Pearl 18k Gold Post Earrings
Designer: Jahyun Rita Baek
Freshwater Pearls Spring Play Necklace
Designer: Jahyun Rita Baek
Fresh-water Disc Pearl Necklace with Gold-plated Silver Disc Spacers and Patinated silver clasp
Designer: Monica Schmid
Blue Moonstone Terra Shield Pendant
Designer: Jenny Reeves
Price:

 

$540.00
Sunburst Pendant with 5 mm Moonstone - Small
Designer: Jenny Reeves
Price:

 

$420.00
Rosalie Necklace
Designer: Lika Behar
Price: 
$590.00
Petals and Pearls Necklace
Designer: Mariella Pilato
My World Ring Aquaprase and Cognac Diamonds
Final Thought
June birthdays are truly one of a kind. Celebrate these special days with any of these three stunning birthstones that you or your loved ones will cherish for a lifetime.
Posted on